Welcome to Celtic Zodiac Shifters
A series of books with a mystic astrological spin on love. From Birch to Elder… discover all-new tales of paranormal romance and urban fantasy.
Celtic Zodiac Shifters features New York Times, USA Today, and other bestselling authors. Each month expect new releases based upon the thirteen Irish astrology signs.
Rowan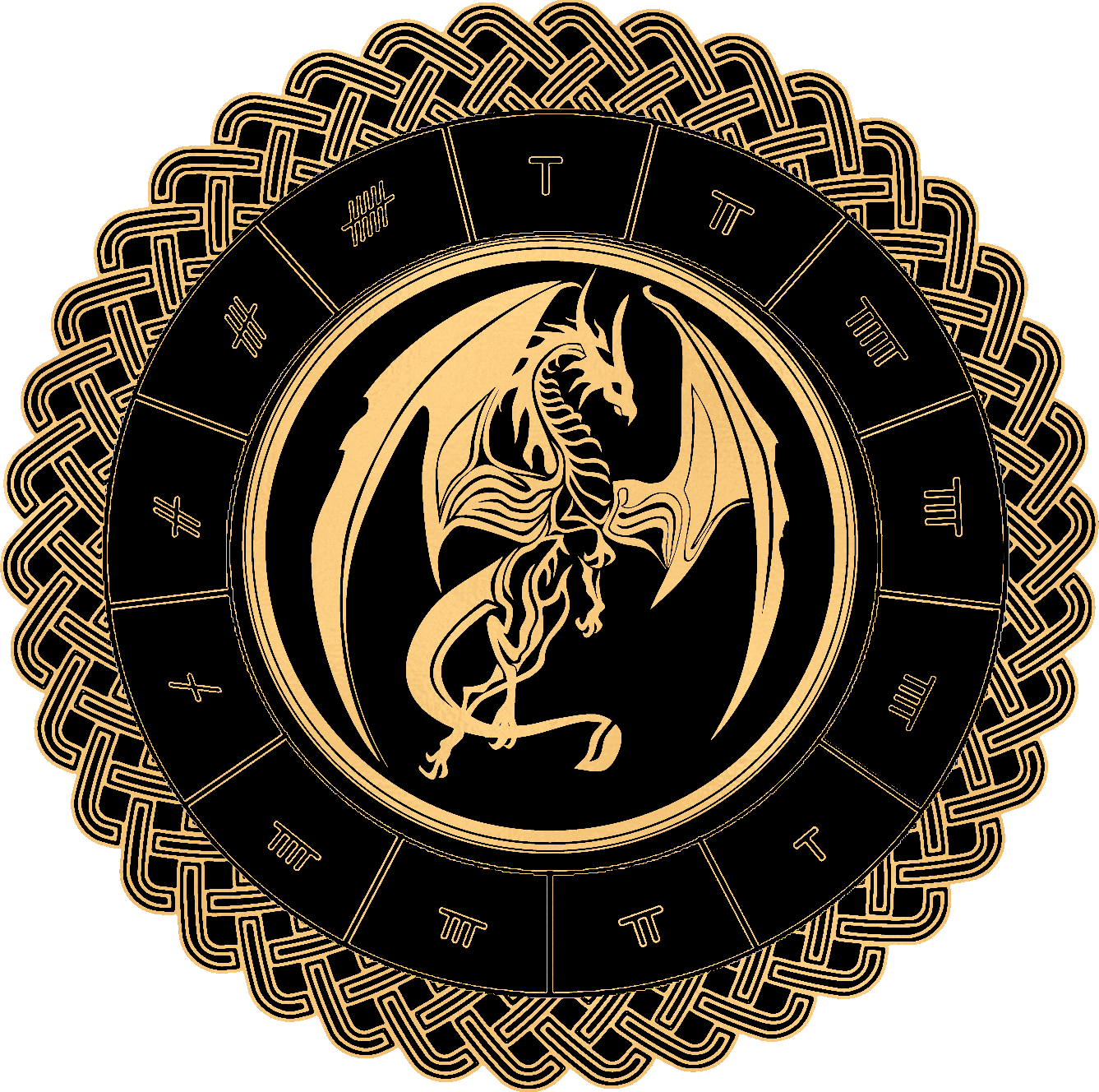 Slone's Bounty by McKayla Schutt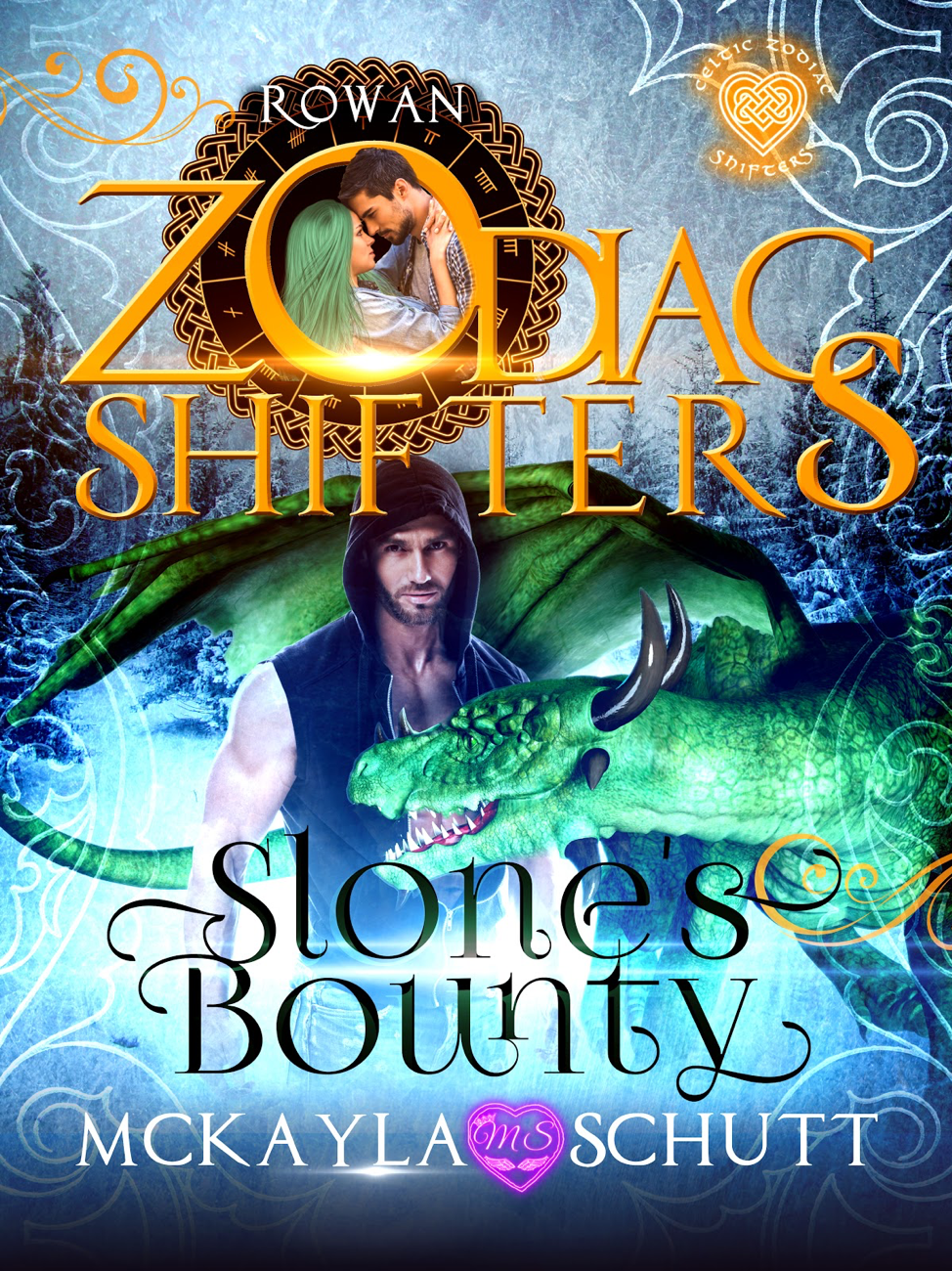 Sparks take hold and quickly a raging inferno burns everything away.
Naveen's search for love comes to a halt when her mother's death changes everything. On her last night in the human realm she meets another dragon, who sets a fire in her beast like no one ever before. But fate can be a bitch as she's forced to face her family's traditions head on and become a guardian for Draiochtia. As the protector she'll have a target on her back, and someone is hell bent on taking her out.
Slone messed up when he gambled away a 60k loan. Now the bear shifter wants his money, and no one is offering any good paydays except for one questionable witch. She wants blood and she's willing to pay some big bucks for the bounty. He never expected his mate would be his bounty. The stakes get higher when his debt collector threatens his new mate if he doesn't get paid. To protect her, he'll have to take her blood and keep his secrets. With deception and lies surrounding him, he must find a way to clear everything up or lose it all.
Release date: Feb. 12th 2019
KOBO
Apple Books
B&N/Nook

Excerpt (Sexy)
Naveen pulled away from Slone and looked down at her destroyed shirt. Part of her should care…but then again, she just wanted him. We want him because he's our mate, her beast pitched in but Naveen shoved her back. He'd already mentioned not wanting a mate, but here and now she could show him what it would be like to be with her. To feel him thrusting into her body and letting go of all their stress with mind-blowing orgasms. Later, she'd worry about convincing him being mates would be a good thing.
His hot mouth covered her right nipple and her back arched, giving him more of herself. Before she second-guessed anything, she yanked off his jacket and pulled open his shirt. A knotted tattoo covered most of his left pectoral and shoulder. Her fingers rolled over the ink and he shivered under her touch.
"Do they mean anything to you?" She met his gaze while still tracing through the knots.
"I get a new one when I complete a job." He shoved the remaining bits of cotton from her body and then did the same for his shirt.
"Later, you're going to tell me what you're searching for." She wanted to know everything about the man who'd helped her earlier. But she needed something more than answers; she needed to feel him inside.
"We'll save that for later. For now, I want to taste every inch of your body." Slone unfastened the button on her jeans with wicked speed then hooked his thumbs onto the sides. Heat pooled in her belly as her panties followed her jeans to the floor. "Tell me where your bed is, or I'll take you on the wee couch."
About the Author
McKayla loves to write books about sexy werewolves. She is a stay at home mom of two in the state of Wyoming. Born in California, she misses the hot weather all of the time. Her goal- to write as many sexy books as possible. However, being a mom of two little ones can take time but she is pushing to finish her work to get more books out for her lovely fans.
Ever since she was little she wanted to be a writer but doubters said that it would be impossible to make money at it. She is pushing herself hard to show them they are wrong.
Keep up with all the latest Zodiac Shifters news here!