Zodiac Shifters
A collection of books with an astrological spin on love. From Aries to Virgo… discover all-new tales of paranormal romance and urban fantasy.
Zodiac Shifters features New York Times, USA Today, and other bestselling authors. Each month expect new releases based upon the twelve astrology signs.
Capricorn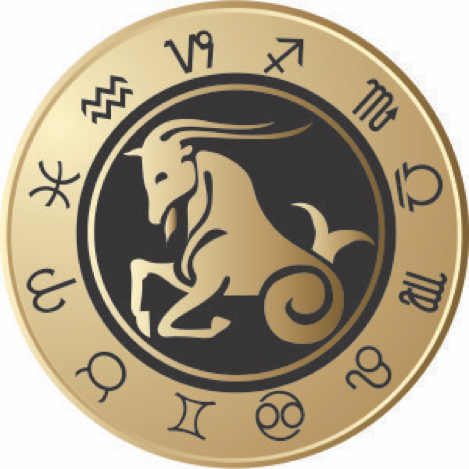 Bewitched Dragon Mates by Melissa Thomas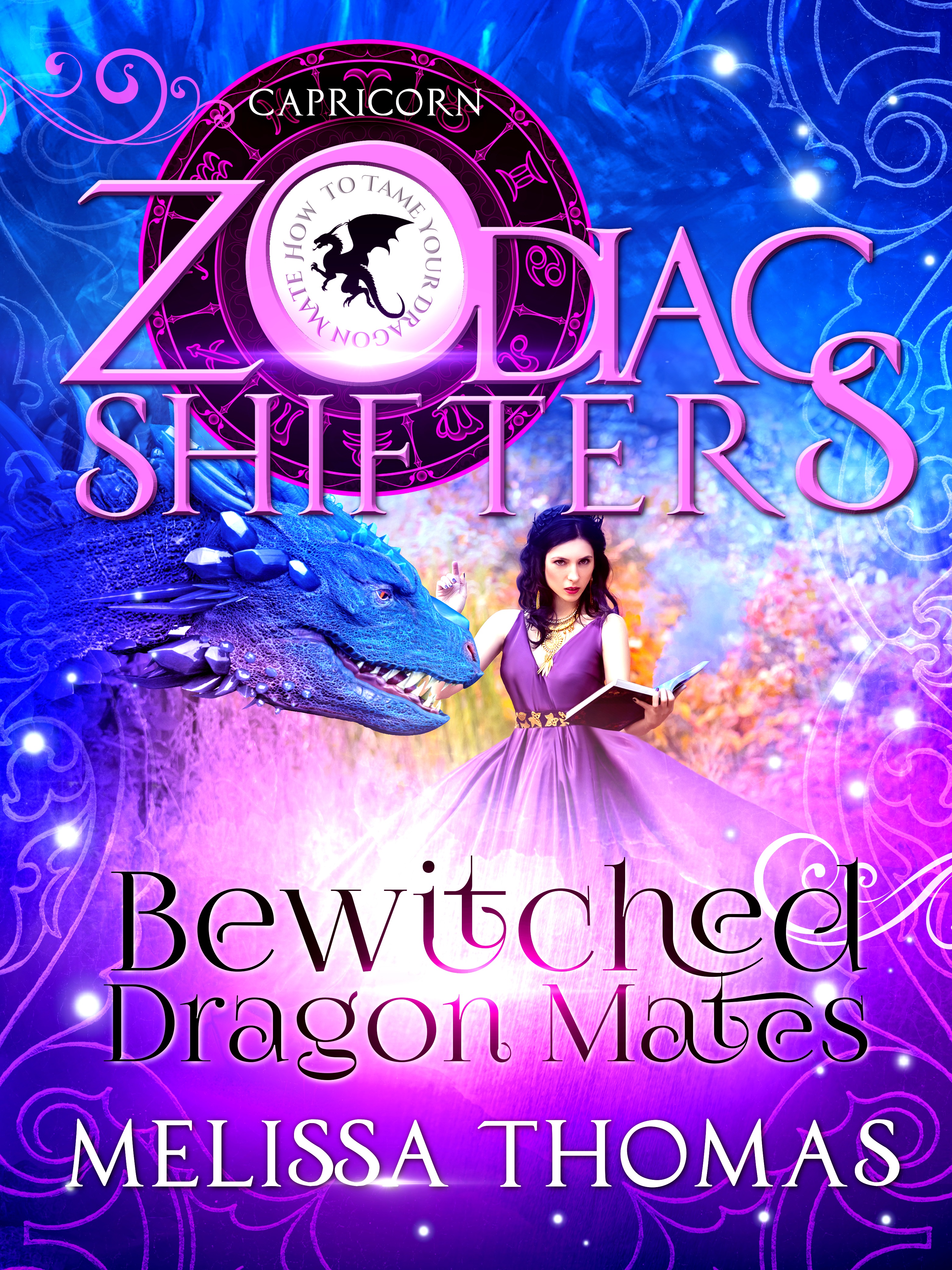 Witch BJ MacClamity signed on to bake enchanted cupcakes, only to wind up stranded on an alien world with her skunk familiar. Born under the Capricorn sign, this curvy woman is an overachiever with a control complex a mile wide. Things can't get any whackier… or can they? Horny dragon-shifters are fighting over her. These misguided males must be nuts!
Dragon-shifters Jael and Asher have been without their fated mate too long. For centuries these warriors yearned for the queen who will complete their trinity… a dragon rider in the truest sense. Discovering a voluptuous goddess alone in the woods is a dream come true. They combat an ancient rival to claim her for themselves.
Between dodging lightning bolts and tripping off cliffs, who has time to tutor a pair of kilt-clad virgins in the finer points of the art de l'amour?
Life is so very hard… and so are they.
Sexy escapades won't get her home… and she's not even sure she wants to go. When Asher sustains injuries that place him on the threshold of death, BJ must find some way for her cupcake magic to save the day.
Release date: Feb. 19, 2019

Excerpt – Spicy
BJ tilted her head back, gazing up. Less than a foot separated them. He loomed over her, a fierce predator. Half his face fell in light, the other shadow. He studied her with an intent, unwavering stare and his voice was a dark seduction.
"When first ah saw ye, ah thought ah must be dreaming. Asher agreed. He said ye were too perfect to be real."
"Thank you." BJ blushed all the way to her toes. Even though she knew better than to put any stock in such excessive flattery, Jael had a way of making her believe. With a nervous laugh, she said, "You're too sweet, but you'd better be careful or my head will inflate to bigger than a beach ball."
"Why do ye act like ye dinnae deserve to be praised?"
"Because I don't." BJ cringed at the basic insecurity her answer betrayed. Her mouth turned down at the corners. This was a huge mistake. She started to withdraw, releasing the ledge.
"On no ye don't." His eyes betrayed his intent but she wasn't ready. He captured both her wrists, preventing her escape. Their mouths met with velvet-soft pressure. Jael kissed her with the air of a man savoring every bite of a fine meal. Not tentative; definitely appreciative. In contrast to the balmy atmosphere, his lips were cool and refreshing, like a cold drink. He tasted like old bourbon, smooth and rich, burning on the way down.
BJ clenched her fists, arching into the kiss. A groan built in the back of her throat and she opened willingly for him when he acted as the aggressor. He thrust past her lips, stroking the smoothness of her teeth. His whisky-heat set her senses on fire. She craved his touch like a drug. Her overactive imagination had already conjured the fantasy of the rapture to be had in his arms.
She suspected both Asher and Jael were virgins, though neither of them had confessed. A small part of her worried he was too inexperienced a lover to actually satisfy her. She feared not only winding up dissatisfied, but disappointing or hurting him. The man oozed sex appeal. On earth, women would've been throwing themselves at him right and left. The only reason he lacked expertise was because of the severe dearth of women on his native world. BJ didn't want to judge him, however; she hoped to teach him… And, of course, she stood to benefit, too. She wasn't such a hypocrite that she pretended otherwise even for a moment.
Their embrace lasted forever, evolving from that initial sweetness to smoky seduction. Jael kissed her gently and thoroughly, with no sense of urgency. It seemed to her that he savored the sweetness of slow discovery. Although winded, she managed to breathe through her nose. BJ adored his devotion to the art of kissing, but she swiftly grew impatient. Luckily, being lip-locked presented no barriers to telepathic communication.
More. I want more.
About the Author
Author Melissa Snark / Melissa Thomas lives in the San Francisco bay area with her husband, three children, and a glaring of litigious felines. She reads and writes fantasy and romance, and is published with The Wild Rose Press & Nordic Lights Press. She is a coffeeoholic, chocoholic, and a serious geek girl. Her Loki's Wolves series stems from her fascination with wolves and mythology.

Keep up with all the latest Zodiac Shifters news here!