Zodiac Shifters
A collection of books with an astrological spin on love. From Aries to Virgo… discover all-new tales of paranormal romance and urban fantasy.
Zodiac Shifters features New York Times, USA Today, and other bestselling authors. Each month expect new releases based upon the twelve astrology signs.
Sagittarius
Centaur's Mate by Mary Winter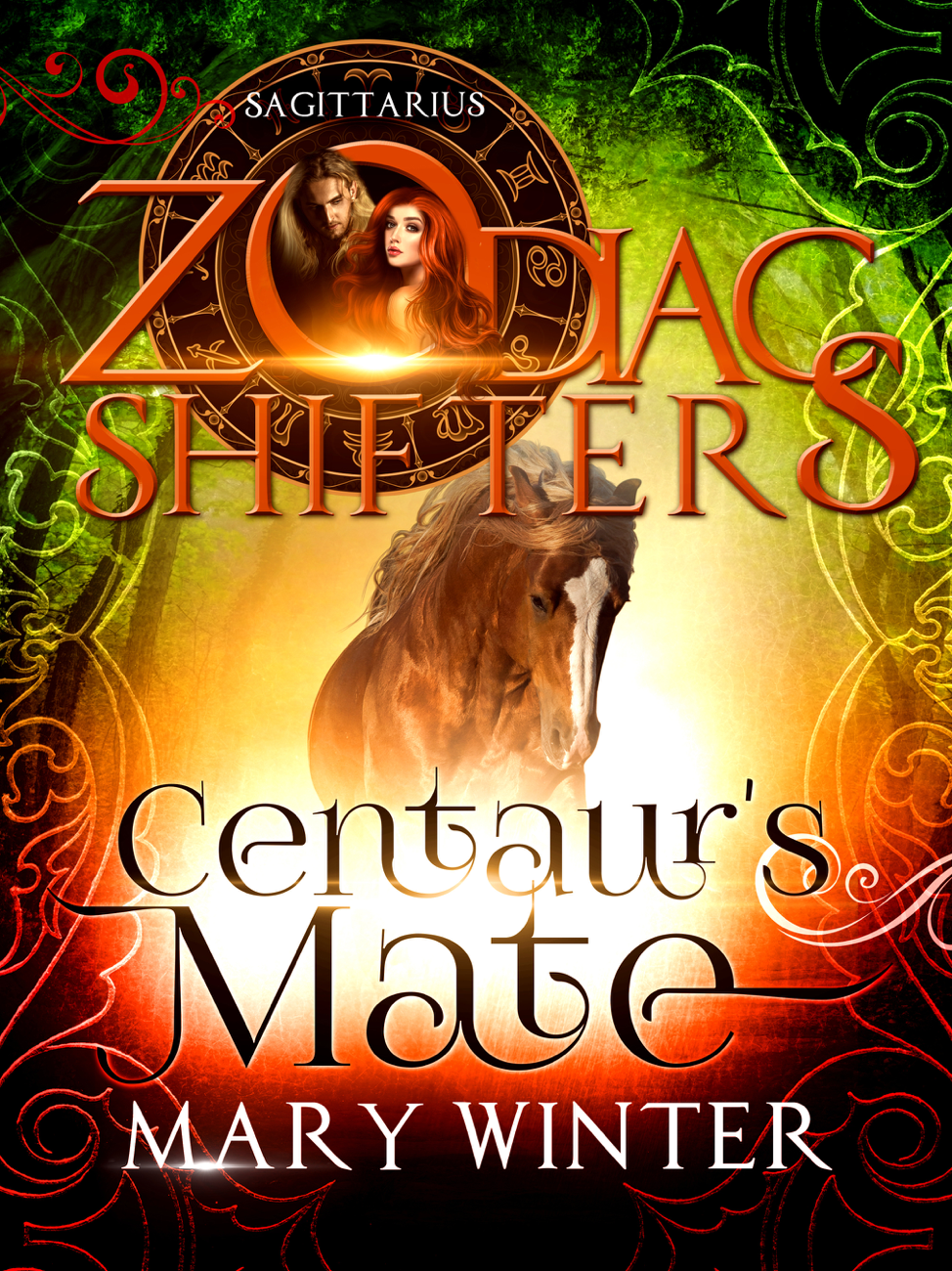 A power she was never told about and a destiny she never knew. Will Saraid overcome her fear of the forest to find her fated mate?
With her ailing aunt in need of care and companionship, Saraid Garwich moves to her family's forest estate. She'd never liked visiting as a child. She hated camping or anything to do with bugs, getting dirty, and not having the comforts of modern living. Something about the forest had always seemed dangerous. When one night during a fever dream, her aunt tells her that her destiny lies within the heart of the woods, Saraid promises her aunt she'll go. When she does, she sees something she never thought possible: a man turning into a centaur. More surprisingly, the man is Keilan, her aunt's groundskeeper. She thinks both of them are crazy and makes plans to return to her life in New York. Except she can't get the centaur, or the man, out of her mind. And with each passing day, it's becoming harder and harder to leave.
Keilan Ceffyl needs to find his mate. His family has lived in the secret woods, one of the last vestiges of magic, for generations. When Saraid comes to tend to her ailing aunt, her destiny becomes intertwined with his. She needs to become the Guardian and accept her destiny as his mate. Without her, both of their lines will end and the consequences for the worlds of magic and of man, will be devastating. But how can he convince a pampered city girl that living and loving through the forest will save them both?
Release date: Dec. 4th 2018
About the Author
Mary lives in the Ozarks on a homestead with her spoiled horses, a flock of highly entertaining chickens, a not-so-itty-bitty-kitty-committee, and her husband. Her first published novel, Ghost Touch, was released in December 2002–back when you had to explain to people what an ebook was. Since then she's written more than the fifty novels/novellas in multiple genres of romance under a few pen names, as well as fantasy, equestrian fiction, erotica and nonfiction books under other names.
In addition, she runs Unscramblet Author Solutions, helping authors unscramble their "to do" lists and their promotions so they can focus on writing the next book. Learn more at http://unscramblet.com
Visit her website at http://marywinter.com and sign up for the newsletter to receive free stories, including an exclusive story to her subscribers, and coupons and news.
Follow on Facebook at http://facebook.com/mwaowmk and Twitter at http://twitter.com/mwaowmk
Keep up with all the latest Zodiac Shifters news here!