Zodiac Shifters
A collection of books with an astrological spin on love. From Aries to Virgo… discover all-new tales of paranormal romance and urban fantasy.
Zodiac Shifters features New York Times, USA Today, and other bestselling authors. Each month expect new releases based upon the twelve astrology signs.
Scorpio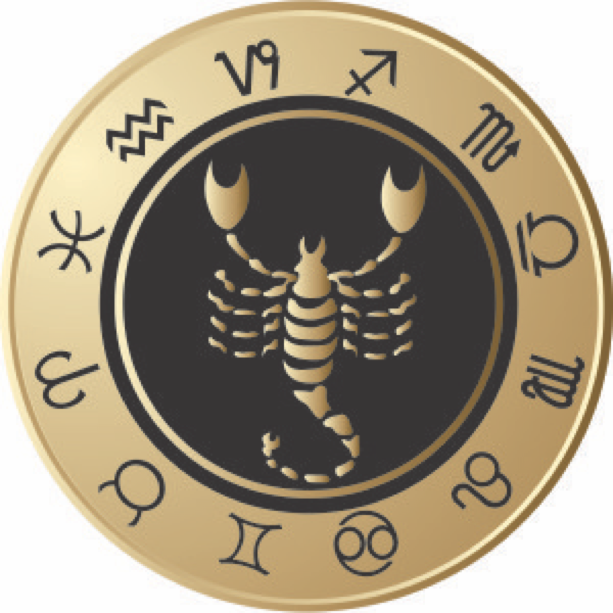 Vampire Vengeance by Crystal Dawn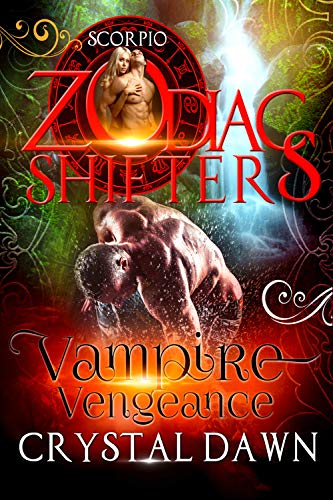 Darby Darknight was at a loss. Gertie was his fated mate, but so far all she'd done was make him the laughing stock of people he didn't even know. His fault, he supposed, since he'd arrived after she had. Now he needed to get back her regard and claim her as a mate while they chased a vampire set on vengeance against his whole race. Easy, right?
Gertie Worthington wanted to be anywhere but here. Oh, it had been amusing at first. Darby had ended up on the wrong side of everything. Now it was so bad she felt sorry for him. That wasn't good and he might use that to his advantage. All she wanted to do was go home.
Release date: Oct. 23rd 2018

Excerpt (Spicy)
"Do you like this?" Darby asked. "Do you?"
"Yes, yes." She responded. "Don't stop!"
"I won't. I won't ever stop." He admitted as he kept sliding his finger in and out. Adding another finger, he moved his mouth back to her center and began to play with her clit. He added one last finger to prepare her properly.
It wasn't long before she was screaming his name as she orgasmed. Her thighs were wrapped around his head with her fingers in his hair. "That's right baby. Yell my name loud."
Next he slid up her body and she felt his hard shaft pressed against her channel. Her legs were spread wide as she welcomed him inside. "Oh, goddess, you're so big." She whispered as he slowly slid inside.
"You're so tight, hot, and slick. It's like heaven." Darby said as he finally was fully seated. "I've never felt this wonderful."
"Move damn it." She said as he paused. "I'm dying here. Don't you dare stop."
"Whatever my lady wants." He agreed. "That's what I'll give you." Now he started moving faster and faster. Before long he was pounding into her.
She'd never felt anything so pleasurable in her life. Before long she screamed as her release washed over her and Darby yelled out her name as he succumbed to his own climax. They were both out of breath and he rolled off to her side.
This was something she had never thought would ever happen. She'd sworn it never would many times as she'd observed his careless playboy ways. That male wasn't the one she saw when she looked at the male lying beside her. Goddess, she hoped this was the real Darby. If it was they had a chance to make this work.
About the Author
When she's not out hunting rogue vampires and werewolves, you can find Crystal Dawn out exploring the galaxy. She can do it all without ever leaving her computer. She kicks ass, takes names, and puts it all down for the enjoyment of her readers. At least that's what I think she told me. Writing came as a natural outlet for her overly creative mind. The start of her stories is the easy part. Finishing them is a little harder when all the stories are in there trying to get out. She loves reading, chocolate, fine sweet wine, and traveling among a large list of pursuits. Her favorite people, after her family and close friends, are her readers who she says are some of the most wonderful people in this galaxy and the next.
Website Amazon Facebook Twitter
Keep up with all the latest Zodiac Shifters news here!