Characters are difficult for me to write. Understanding and connecting to them enough to bring them to life within a story take more time than I'd like. So I'm always looking for a short cut to help speed up my creative process.
While writing Cursed Seas, I decided to use Tarot cards to help me grasp my characters. I choose the Tarot of Mermaids deck listed on Amazon to bring me clarity. I definetly liked the colors and the flowing aspect to the cards.
There are several books on using tarot with writing, but I went my own way. I drew one card to represent each character (hero, heroine, and villain) overall. And then two cards – one for who they are at the start of the story and one for who there are at the end of the story.
The Heroine – Kaycee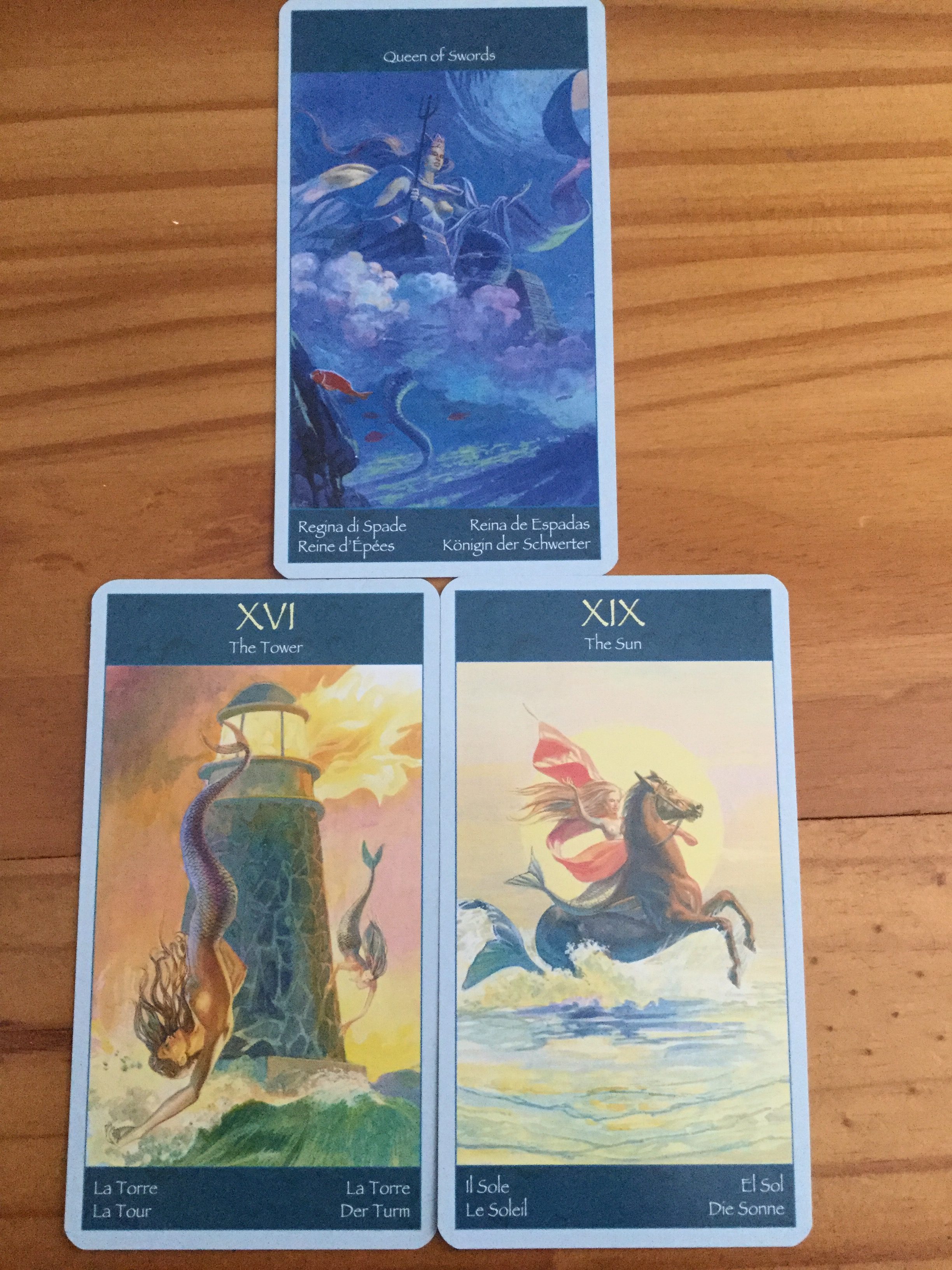 Kaycee is represented by the Queen of Swords. She is emotional, perceptive, confident and seeks balance and judgement. This works well as she is the future queen of the merkin. In the beginning of the story, she is represented by the Tower. Everything in her life is turned upside down. She is at a transitional phase in her life. At the end of the story, she is represented by The Sun. After all her trials and temptations, there is Joy.
The Hero – Alexander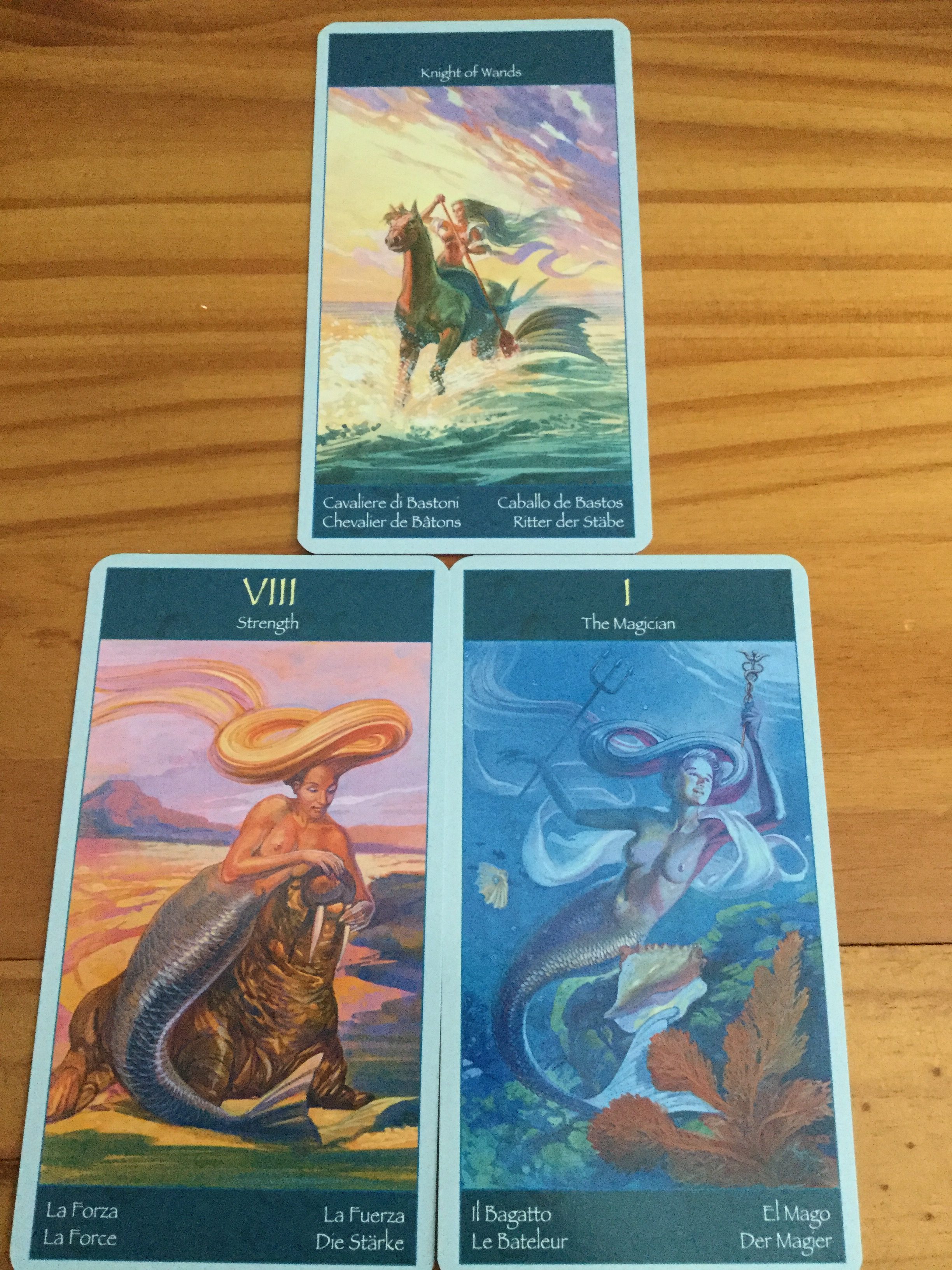 Alexander's character is defined by the Knight of Wands. He is an explorer, swift, strong, noble but a bit hasty to make and act on his decisions. He is represented by the Strength card in the beginning of the story. He has courage and an inner strength to overcome obstacles which is good since he cursed to live in exile at the story's beginning. By the end, he is now represented by The Magician. He's using his skills to take action and be resourceful in his new life.
The Villain – Vile Air Mage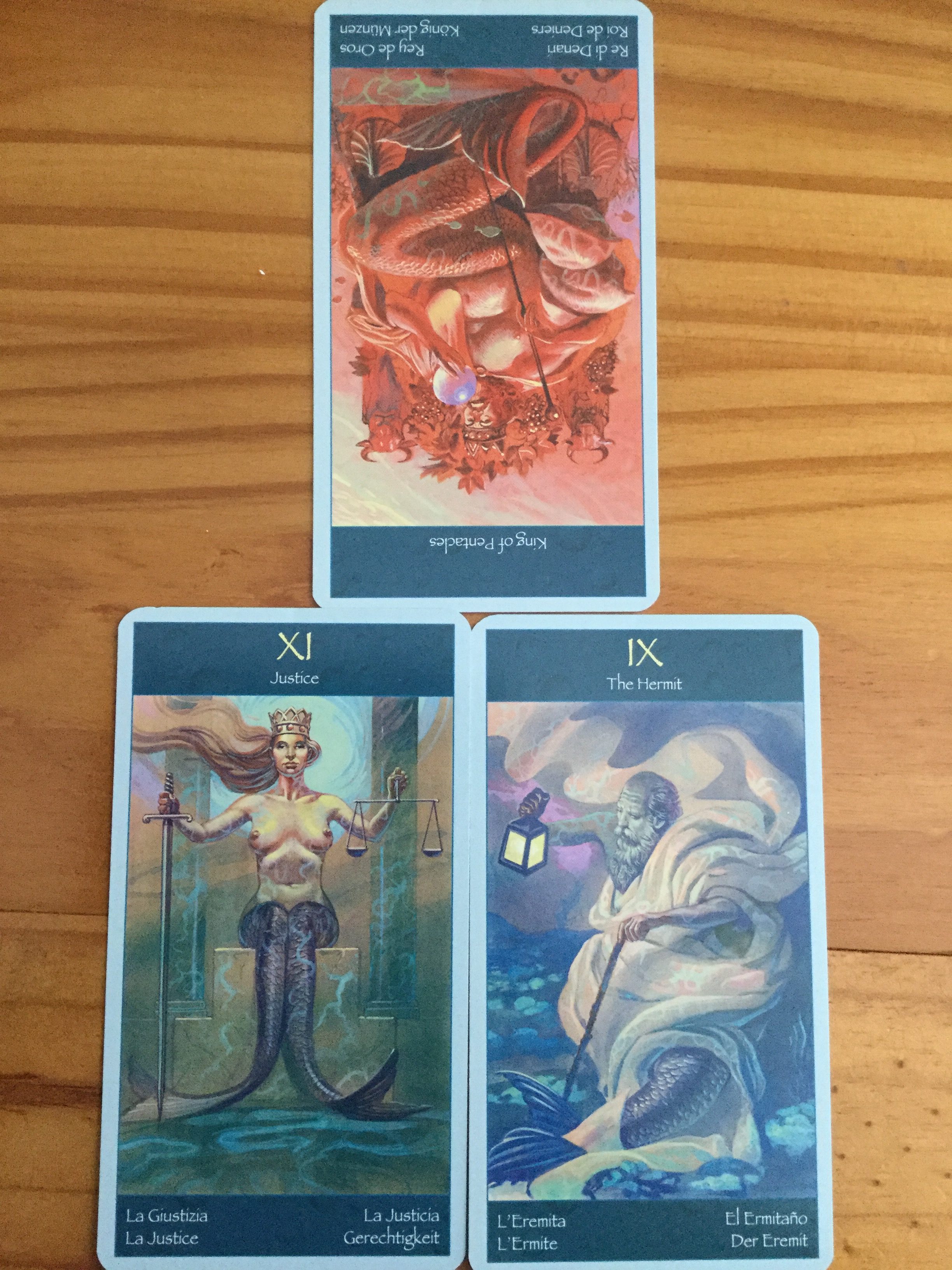 My villain, a Vile Air Mage, is represented by the reverse King of Pentacles. He is authoritative, controlling, proud of the things he sees as achievements and very rigid in his beliefs. Justice symbolize his start because he thinks taking over the merclans will bring about the changes he thinks are necessary to the mages on land. At the end, he is the Hermit. Alone, committed to his goal of domination despite the resistance he encounters.
I hope you'll read Cursed Seas for yourself and discover how I imagined these characters.