A collection of books with an astrological spin on love. From Aries to Virgo… discover all-new tales of paranormal romance and urban fantasy.
Zodiac Shifters features New York Times, USA Today, and other bestselling authors. Each month expect new releases based upon the twelve astrology signs.
Cancer – Attentive, Possessive, Caring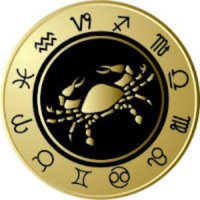 Waterlocked by C.D. Gorri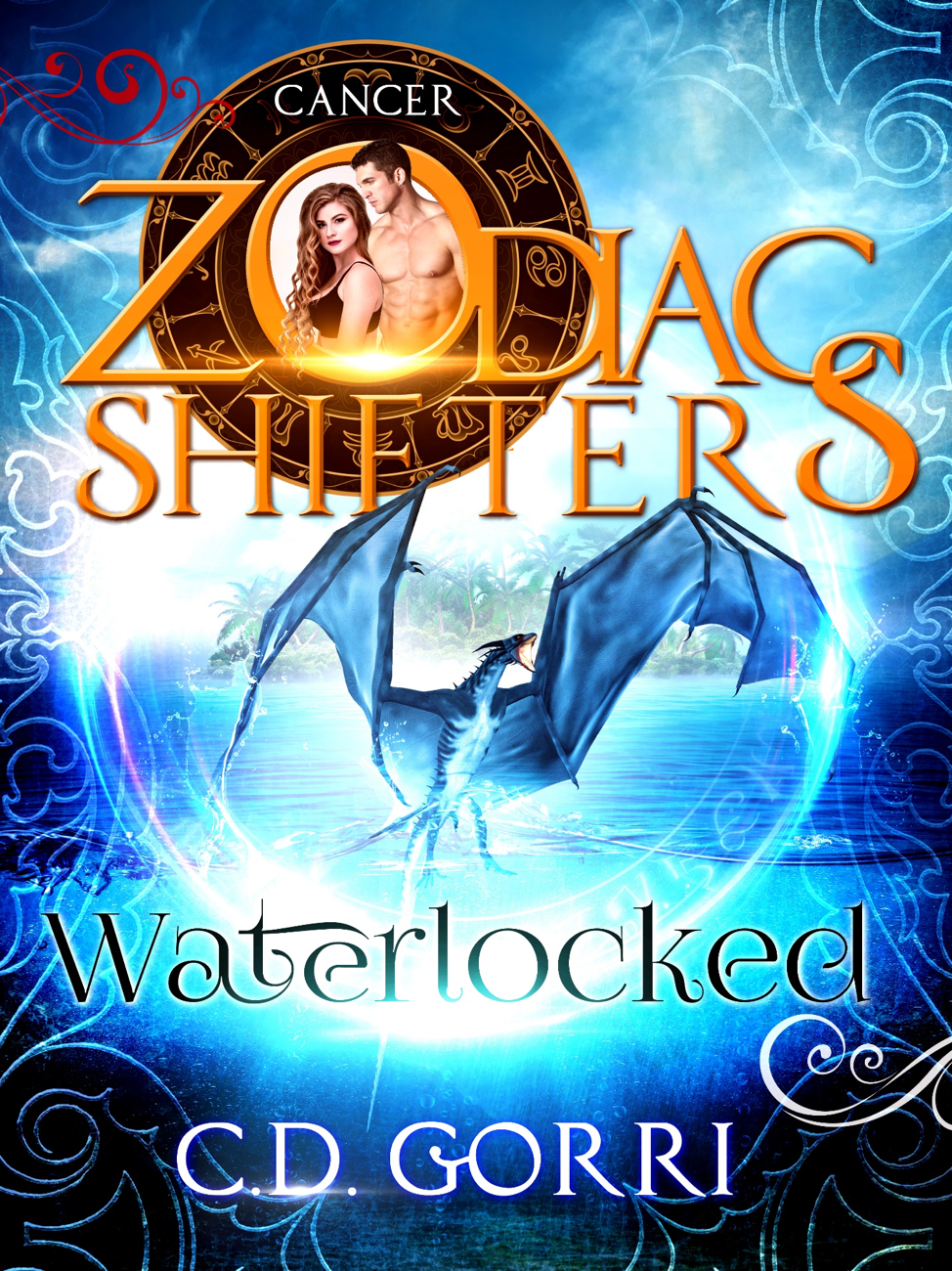 Nathan Silvertongue is a Dragon Shifter, bound to the sign Cancer, and a Warden of Terra. Called into duty upon the disbanding of the Hounds of God, Nathan ignores the first few attempts of the Heralds to get in touch with him. Living on a tiny unmarked island, the SeaDragon left mainstream life decades ago, preferring his isolation and solitude, but that all changes when she shows up.
Phoebe Bright has been promoted to the rank of Junior Station Master by the Heralds of Terra. Her job is to wrangle and confirm assignments for her charge. If only she could find him!
Tracking down the elusive SeaDragon hasn't been easy, but this Witch isn't about to give up. Not even when he slams the door in her face. Literally.
If he won't talk to her, he won't talk to anyone! Phoebe conjures a spell that leaves the two of them on his island without any means to communicate with the outside world until they come to an agreement.
Sparks fly as tempers and lusts grow wilder with each passing day, will they survive being waterlocked with only each other?
Release Date July 2nd, 2019
Amazon US – Amazon UK – Amazon CA – Amazon AU
Nook – Apple Books – Kobo

Excerpt
How dare she come into his home, intrude on his island, and order him about! Not now. Oh sure, he'd waited for a hundred years, or three, to be called back by the Heralds. Waited for the world to realize what he'd meant in the fight against the Dark. But no. He'd not been missed. All he'd sacrificed had been dismissed. Grossly discounted, in fact.
He'd had family once. A mate. A home. All gone while he was out doing his duty. Arianna, how could you? Pain squeezed his chest briefly as he recalled his greatest mistake with agony. Forgive me, my brethren.
The names of the fallen whispered across his mind. Bluewing, Diamondscale, Onyxclaw, and young Ambereyes. Four of the finest Dragons he'd ever known. All Wardens of Terra. Like him. Though they'd carried no sign of the Zodiac, they'd had other gifts. But still, they'd fallen under the betrayal of the one he vowed to protect above all. The elemental Arianna.
Nathan shut down the images of the past. His Dragon growled against the pain in his mind's eye. But like a steel door, he switched it off, focusing instead on the curvy little Witch who'd dared bring up his past.
"Leave," his voice was quiet. Dangerous. But did she heed his warning? No. Of course not. Stepping forward once more, she raised her hands as if in surrender and spoke.
"You have been called upon, Nathan Silvertongue. Terra needs you," bright blue eyes bore into his and Nathan shuffled back.
No, he would not fall for her plea. He was wiser now. Stronger. He would not be fooled by the Heralds again. Standing up, tall and only half-nude, he stalked the shorter woman until she backtracked to the door from whence, she came.
The sun was just breaking out behind the storm clouds that had been passing more and more frequently overhead. Not a good sign, he acknowledged. The storms he'd seen on the weather tracker were coming. Fast. He needed to get his supplies, but first, he had this to deal with.
"The Wardens may have been recalled, but I am not one of them. Not anymore. Leave my island, Witch. You'll find no heroes here," he slammed the reinforced door in her pretty little face.
About the Author
I'm C.D. Gorri, Steamy Paranormal Romance, Urban Fantasy YA Author, and Creator of the Grazi Kelly Universe. I am proud to be a two-time Smashwords USA Today Happy Ever After Hot List Indie Author!
I've always been an avid reader, and I have a profound love for books and literature. When I'm not writing or taking care of my family I can usually be found with a book or tablet in my hand. I live in my home state of New Jersey with my husband, our children, and our dogs, Dash and Chewie.
I'm a busy mom of three and finding time for leisurely reading was never easy, so I write stories that are fast-paced, yet detailed with satisfying conclusions. If I thought making time to read was difficult, I was in for a huge surprise when I started writing, but now that I started, I can't picture myself doing anything else! I love writing powerful women and strong heroes who face relatable problems in supernatural settings! I plan on increasing the GK Universe with each and every story I publish. You can follow me on social media to keep up to date on all my new releases and events!
KEEP UP WITH ALL THE LATEST ZODIAC SHIFTER NEWS HERE!