Paranormals of Arilase – Novella 1
*Reissue – Minor Editorial Changes.
*Novella – 21,140 words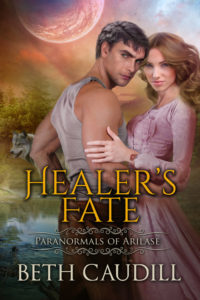 For her, he'll break all the rules … but at what cost?
She's the healer of her werewolf clan, destined to save lives and live in the shadows. He's the alpha's son, destined to mate to cement his status at the top of the pack. What happens when he chooses her instead?
Corliss Rumdone is a healer, and thus valuable to her werewolf pack. But her parents are low in the pack hierarchy, so when no one's ill, Corliss is ignored. Until the night the pack alphas attempt to force her to mate Raymond, a wolf with plans that don't include a shy healer. She stands before the assembled pack … a bride with no groom.
Liam Stanwood, son of the pack alphas, has spent his life looking out for shy Corliss as her friend. But now he's about to claw their friendship wide open. To stop her from being humiliated before the pack by Raymond, Liam stakes a claim of his own … one that will shake the foundations of pack law, and set into motion a chain of deadly paranormal events.
Corliss knows she shouldn't allow Liam to claim her as his mate … but if she refuses him, can she survive the dark peril swirling around her? If she accepts, will he resent her for tearing the pack apart?
Don't miss this tale of shifter passion and peril in the enchanted land of Arilase—get your copy of Healer's Fate today!
Print Buy Links
Amazon     |     Barnes and Noble     |     Books-a-Million
eBook Buy Links
Amazon US   |   Amazon UK   |   Amazon DE   |   Amazon CA   |   Amazon AU
Barnes and Noble   |   Apple Books   |   Kobo   |  Google Play
Also Appeared In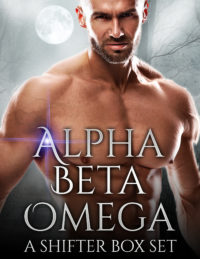 Discontinued