Zodiac Shifters
A collection of books with an astrological spin on love. From Aries to Virgo… discover all-new tales of paranormal romance and urban fantasy.
Zodiac Shifters features New York Times, USA Today, and other bestselling authors. Each month expect new releases based upon the twelve astrology signs.
 Leo – Energetic, Optimistic, Loyal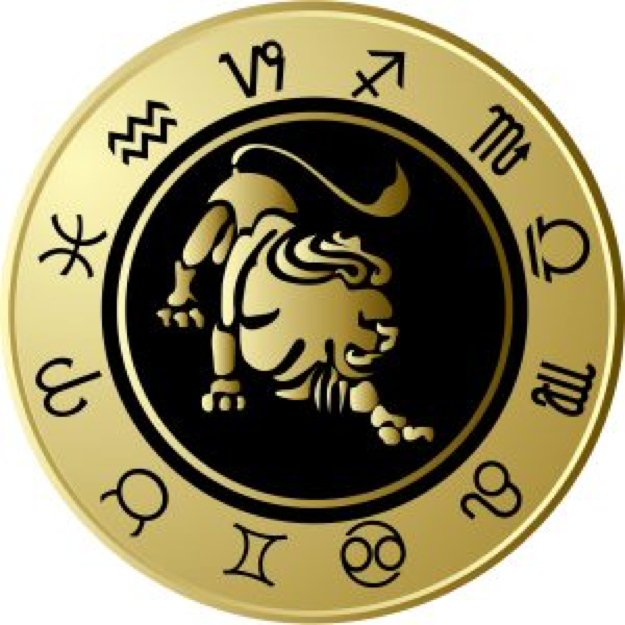 Lion's Lair by Ann Gimpel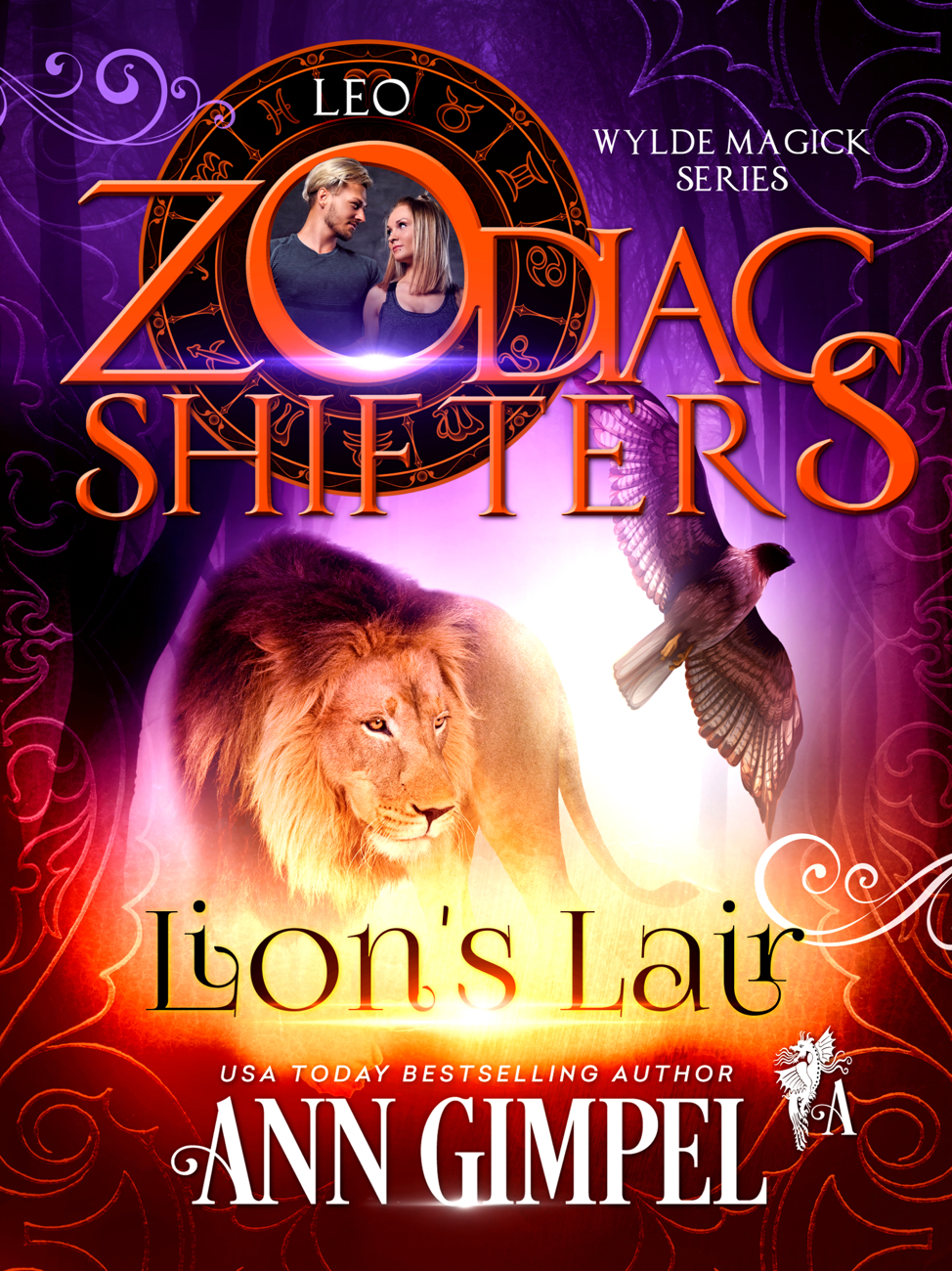 A Wylde Magick Book
A newly-minted cave lion shifter + an eagle shifter who's lived long enough to know better = irresistible allure
Strong and self-assured, Jeremiah is the closest thing his mage kinfolk have to an alpha. He takes his responsibilities seriously, which hasn't left time for much of anything, and it's about to get worse. Mages are in trouble. A few signed on with vampires, causing human deaths. Because of them, all mages are being smeared with the traitor brush.
Renee's eagle bondmate jerks her awake one night with the terse message a cave lion, one of the most ancient of the animals, has bonded. According to the bird, they have to drop everything and go to Colorado. Reluctant to weave the fabric of lies she'll need to cover her absence, she finally gives in.
She's horrified to discover the lion bonded with a man who used to be a mage. A mage. The rogues who joined up with vampires. She wants to hate Jeremiah, but it's a tough sell. Not only is he gorgeous, he's smart and kind and funny. None of it matters, though, because he doesn't like her, either.
Are the hurdles too high? Or is a shifter's mate truly in the stars?
Release date: Aug. 14th 2018

Excerpt (Spicy)
She leaned closer, near enough their bodies were almost touching. Heat from him eddied between them, and his scent—the one that had snared her earlier—returned with full force. Vanilla, rosemary, and freshly wet forest surrounded her, thick enough to eat.
"Maybe we don't need words," she murmured, suddenly shy but unable to look away from his amazing eyes. Up close like this, silvery flecks floated around the irises, making them shine.
"Perhaps not, but if you don't leave, I'm going to kiss you. I didn't come in here for food or drink. I came here for you."
Excitement shot from the soles of her feet up over the top of her head. He wanted her. Nothing shy of a tsunami could have dragged her from the kitchen, and maybe not even that. She turned her mouth upward, and he covered it with his. His chiseled lips felt just as enticing as she'd imagined they would. The first kiss was gentle. Too gentle.
She wrapped her arms around him and pressed her body the full length of his. He'd feel her pebbled nipples, but the time to be ashamed of her arousal was past. The length of him, hard, hot, and thick, pressed into her belly, and the evidence of his hunger thrilled her. She wanted to reach between them, wrap her hands around his cock, followed by her mouth. Imagining how his girth would stretch her fed her excitement, not that it needed encouragement.
He upped the ante on their kiss, which had turned more urgent and demanding. She opened her mouth to his questing tongue and sparred with it. He tasted sweet and hot, and she couldn't get enough of his mouth. They traded bites, kisses, and suckles. She bit and sealed each spot with kisses before biting again. He teased her mouth with his tongue, driving it inside and then withdrawing in a simulation of sex that stoked her lust.
He made a decidedly male sound and thrust his erection into her belly. Heat and need roared through her, and she straddled one of his legs, pressing her engorged nub against the firm muscles of his thigh. He grasped her ass and jammed his leg firmly between hers.
She writhed against him, desperate for contact, for release. If his mouth hadn't been glued against hers, she would have screamed as a climax shot through her, spun her around, and spat her out.
He ripped his mouth from hers, scooped an arm beneath her knees, and carried her out of the kitchen and down the darkened hallway to a staircase she wasn't familiar with. Narrow and winding, it led upward. She twined her arms around his neck, hanging on.
"I can walk," she managed, her breathing still running triple time.
"Not a chance. I'm not letting you get away."

About the Author
Ann Gimpel is a USA Today bestselling author. A lifelong aficionado of the unusual, she began writing speculative fiction a few years ago. Since then her short fiction has appeared in several webzines and anthologies. Her longer books run the gamut from urban fantasy to paranormal romance. Once upon a time, she nurtured clients. Now she nurtures dark, gritty fantasy stories that push hard against reality. When she's not writing, she's in the backcountry getting down and dirty with her camera. She's published over fifty books to date, with several more planned for 2018 and beyond. A husband, grown children, grandchildren, and wolf hybrids round out her family.
Connect with Ann:

Website
Blog
Newsletter

Keep up with all the latest Zodiac Shifters news here!